"I was hesitant as my kids have never stayed at a hostel before, but when we first parked the car and I saw children running around, I had a feeling it would work out fine. Fine, it did! The self-catering kitchen was a great hangout place for the family and to make a simple meal. At first, my teenage son was disappointed that the free wifi did not extend to the bedroom, but the kids made up their own games and it turned out to be one of the best nights we had as a family."

August 2019
Situated in the Borrowdale Valley, in the heart of the Lake District National Park, Derwentwater Independent Hostel occupies a Grade II listed Georgian house, standing in 17 acres of grounds, with a beautiful waterfall, wildlife-rich woodland, and a large grass play area.
We became independent of YHA in November 2011, and today the hostel is managed by Tim Butcher as a UK registered charity and not-for-profit company, providing accommodation, room hire, and educational resources for individuals, groups and families.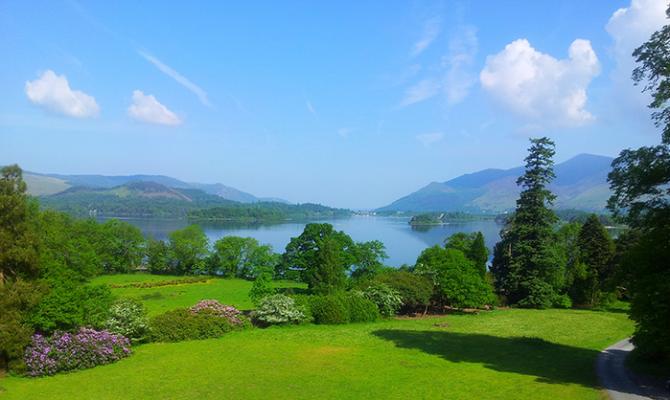 This is the view from the hostel terrace - we never tire of it! Hopefully we can welcome you here soon.