"Thanks again for the hostel facilities and early breakfast provision. Hopefully see you again next year."

Keswick to Barrow Walk Group, May 2019.
Grounds and waterfall
Derwentwater Independent Hostel is surrounded by a fascinating variety of wild-life, woodland, and flowing water. In the 17 acres of grounds, we have an impressive array of trees, a large grass area (half of which is a meadow in May and June, attracting lots of butterflies, moths, and dragon flies), many different types of birds, old footpaths from the late eighteenth century, yummy wild raspberries and blackberries (at certain times of the year), a 108ft high waterfall, and a small-scale hydro-electric power plant.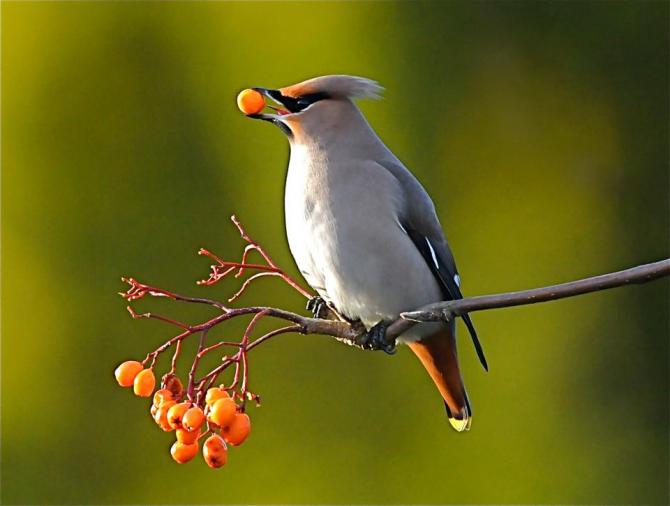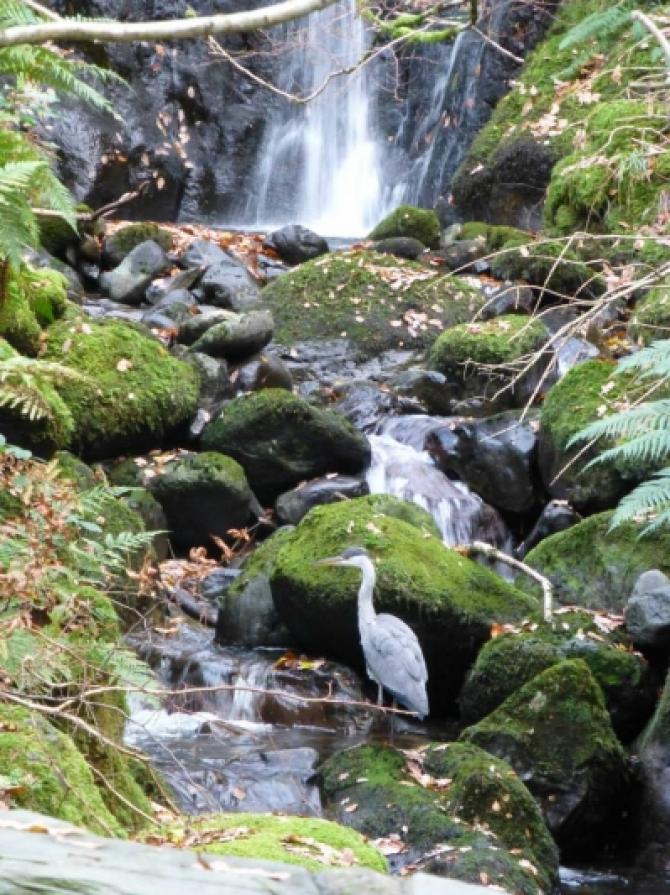 Red squirrels and roe deer are regular visitors to our grounds, and you may also see badgers, otters and bats if you look carefully.
The waterfall, known as Barrow Cascade, is fed by Ashness Beck, with water gushing down from the Ashness Fells, under Ashness Bridge, to Derwent Water. Once the water enters our grounds, the beck becomes known as Barrow Beck.
There is a peaceful footpath which follows the course of Barrow Beck, allowing you to walk through our grounds to Ashness Bridge. This footpath provides excellent views of the waterfall.

Flanked by National Trust land on all sides, the grounds of Derwentwater Independent Hostel provide a tranquil haven for wild-life and a wonderful place for guests to relax, learn, and explore.
The history of the waterfall
In 1787 the eccentric and wealthy bachelor, Joseph Pocklington, bought the land on which Barrow House now stands. Barrow Beck and its cascades were a great attraction for Pocklington, and he named his new building project Barrow Cascade House. Pocklington laid the foundation stone of Barrow House in 1787 and he also made some alterations to the cascades, using gunpowder and small revetments to channel the flow, aiming to provide a better view of the waterfall from the rear of the house. The Romantic poet Samuel Taylor Coleridge commented that, in the Pocklington domain, Art beats Nature.
In December 2015 Storm Desmond caused considerable damage to our grounds. The banks of the beck were severely eroded, and the Penstock pipe, which delivers water to the hydro-electric plant, was ripped away from its attachment to the dam. We had to close to guests for 7 weeks, but luckily there was no damage to the house itself. You can find out more about Storm Desmond and its effects on the hostel in this powerpoint presentation (click here). It is now back up and whirring, and should provide about 30% of the hostel's annual electricity consumption.
Tree and bird species that can be found in our grounds
Birds
All of these birds actually land in our grounds - many more just fly overhead! There are also lots of bird species on Derwent Water, just a few minutes' walk away. Click on the bird name to find out more about the bird and listen to its song.
Robin, Jay, Nuthatch, Wren, Dunnock, Blue tit, Great tit, Long-tailed tit, Treecreeper, Great Spotted, and Green woodpeckers, Mistle thrush, Song thrush, Blackbird, Fieldfare, Redwing, Grey wagtail, Pied wagtail, Mallards, Chaffinch, Greenfinch, Goldfinch, Bullfinch, Redstart, Pied flycatcher, Tawny owl, Kestrel, Sparrowhawks, Woodpigeon, Wood warbler, Heron, Dipper, Stock Dove
Trees
Many of the trees in our grounds were planted for Joseph Pocklington in the late eighteenth century. He introduced several rare foreign trees. Click on the tree name to look at its profile on the Woodland Trust website.
The yew tree on the east side of the driveway is registered on the database of Ancient and Veteran Yew Trees in Great Britain. This database is maintained by the Ancient Yew Group and sponsored by The Tree Register. This male yew was last visited by the Ancient Yew Expert on 20th June 2002. It was classified as Veteran and its girth was measured as 544 cm at 60 cm above the ground. This yew appears in the Cumbrian Yew Book (1999) by Ken Mills.
Native British Trees
Native British Trees are species that grew in Great Britain naturally after the last glaciation and were not introduced by humans.
Common beech, Hazel, Wych elm, Common ash, Rowan, Common yew, Durmast oak, Hawthorn, Holly, Silver birch, Scots pine, Downy birch, Common lime, Bird cherry, Elder
Non-native trees
Non-native British trees are species that have been introduced to Great Britain by humans. However, many of these species have naturalised in the island that comprises England, Wales, and Scotland.
Western hemlock, Cherry plum, Lawson cypress, Coast redwood, Adam's laburnum, Voss's laburnum, Japanese cedar, Horse chestnut